We are registered as a private career college under the Private Career Colleges Act, 2005.
Corporate and Group Training Available!
Is your organization looking to upgrade a specific skillset for a group of employees? Or can't find the course/program you are looking for? Contact our team today for more information on group/corporate training opportunities!
Hands-On Construction Training!
At Northern Construction Academy, our mission is to lessen the skills gap in the construction and transportation industries in Northern Ontario through our hands-on training programs.
Hear it from our graduates!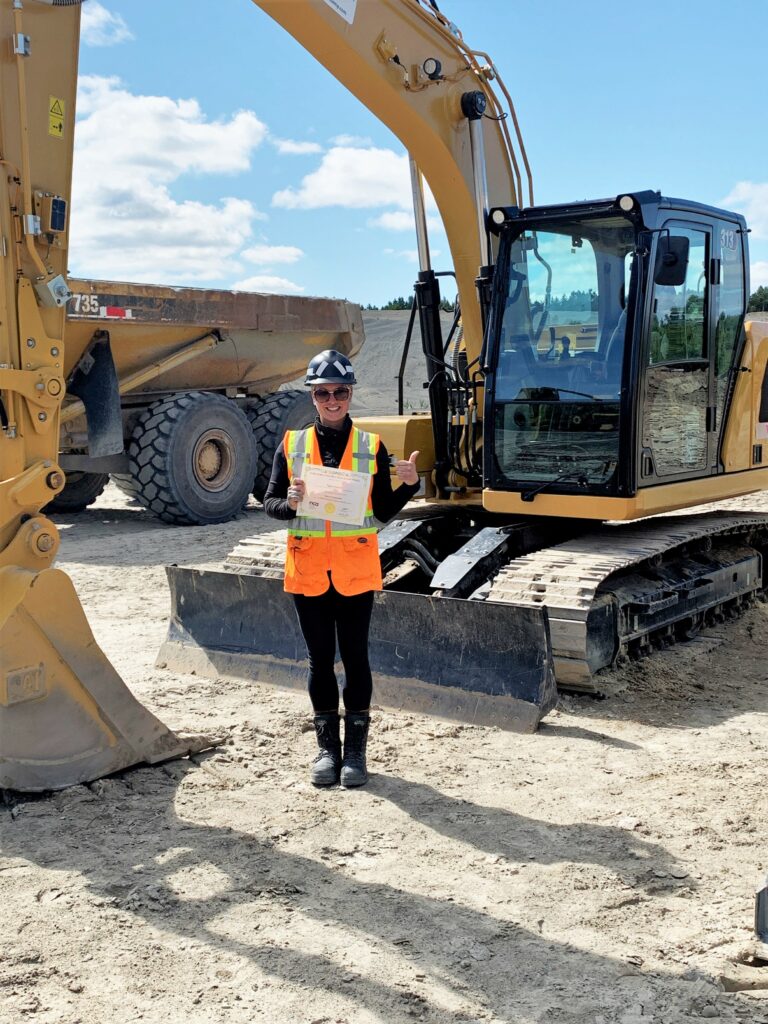 "I was a tattoo artist for 20 years and COVID was a tough go for me. I was nervous because I have never driven a piece of Heavy Equipment, but the instructors at NCA are very encouraging. The training is very good, you get a combination of in-class learning and practical learning. As a woman, it was intimidating but I no longer feel uncomfortable at all."
- Taryn Gadde – 6-Piece Heavy Equipment Operator Program